Critical eCommerce trends for 2020?
Topics
Google Shopping
Share:
Critical eCommerce trends for 2020?
The eCommerce world is growing at a rapid rate, and retail sales through eCommerce are expected to reach £2.3 Trillion. The eCommerce sector is a highly competitive industry, so companies should try new ways to sell the products and keep their brands reachable to their target audiences across the world. The most powerful way to stay competitive is to learn about the emerging eCommerce trends. Although there are risk factors involved in trying out new trends, it is good to experiment with new trends, but keep in mind the trend you are adopting needs to ensure a better shopping experience for your customers.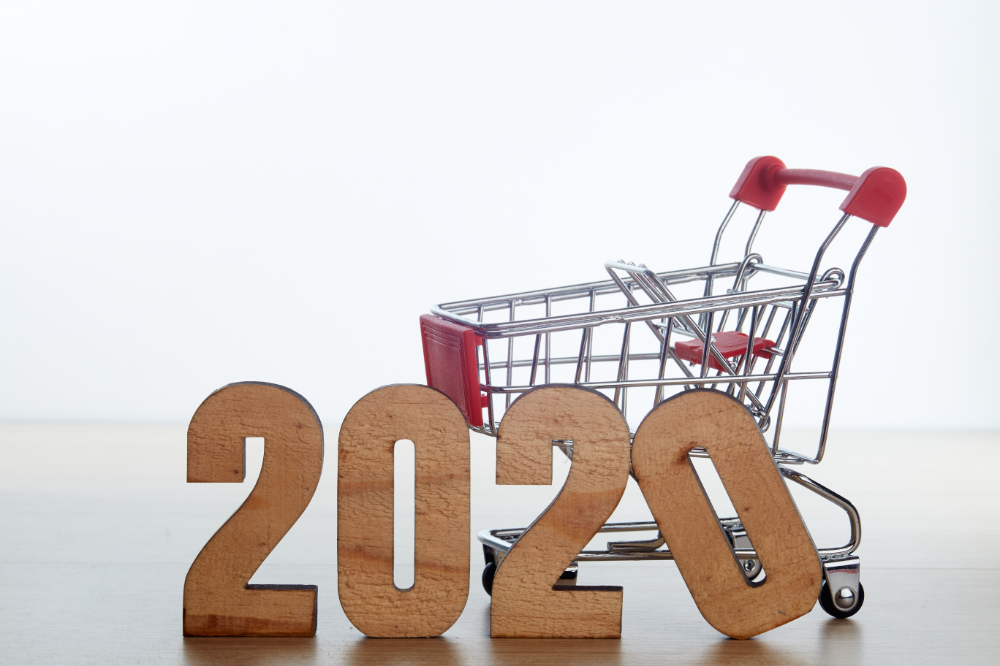 The eCommerce trends that are going to excel your business in 2020 include:
Google's online market place
The majority of online shoppers are landing on your website either through organic searches or paid searches. Yet, they are also directly landing on the brands that have made a good name in the market. To reach more customers and sell more products, you need to use google shopping. This is the best channel and is known to be the best SEO hack for online retailers to gain a sea of traffic and sales.
When you integrate your eCommerce site with Google shopping, it creates the product listing ads. When a customer searches for a product, it appears on the top of the search results page on the shopping tab. This is ideal for retailers who are selling niche products. There is a study that stated that Google shopping is helping retailers to soar their sales percentages by 17%. You can easily set up Google shopping to your site with the help of the google merchant center. However, your store must meet the ad requirements.
Shopping through Social Media Channels
Social media is not just used to share photos with your friends, but today this is acting as a type of search engine. Many online shoppers are buying the product by seeing the social media posts of the brand. Many social media sites are making it simple for brands to sell their products through their social media pages. The pages will have a link to the shopping site. The customer can click on the product they want to buy, and this takes them to the product page.
Retailer sites are embracing augmented and virtual reality
The major hurdle for an eCommerce site is that customers cannot see the product before making a purchase. It has become challenging for online stores to sell clothing, furniture, and accessories that people would like to see before buying.
The only solution that is available for this problem is to use AR and VR. This allows the customers to try the products without physically touching them. Many brands have come up with the app with the AR. Before ordering, customers can try out various glasses and pick the one that suits them the most. This is the same technology that is embraced by many top brands to let customers see how the furniture looks in their home before buying it. This is giving a great customer experience, and many are taking an interest in investing in this digital system.
Customising products based on customer preferences
Some brands are customizing their products by incorporating the requirements of the customers. This is taking personalization to another level. Many online stores are conducting quizzes and surveys to learn what the customer is expecting from the product. The feedback is used to build a product that meets the needs of customers. This trend is gaining huge popularity in the health and wellness industry. The health care stores are customizing products based on the health needs of the individual. Some brands are producing custom scents for use as deodorants or as a body wash.
Flexible payment options for customers making huge purchases
If you are selling expensive products in your store, then it becomes challenging for you to gain new customers. The best solution that is available to overcome this challenge is to offer flexible payment options. There are many services which are dividing huge payments into small instalments. So, even when you buy a pricey product, you can pay for it in instalments rather than paying at one go. The retailers who are using this type of service are seeing a rise in their customer base.
Many customers like to click on the product videos over the static videos. The click-through rate of product videos is also high. Many customers will like to learn about the product by watching the video. This gives a great product experience and lets the retailers improve sales. The use of product videos is going to increase in the eCommerce industry.
There is a fashion show run by a famous retailer with the products of a particular brand. The customers can buy the apparels that are showcased on the runway. This is a creative way to market the products and gain new customers. This is a kind of retail therapy and suitable to be used by small to large size businesses.
The Point of sale information is untapped by many retailers. This data can be used to gain insights into customer preferences. This data will be used by retailers to design campaigns and come up with the right product strategies. However, organizations must be careful when dealing with the confidential information of customers.
Due to the number of trends that are constantly emerging, eCommerce businesses need to learn and embrace these trends to boost customer experience and improve conversions.