Google Shopping Vs. Google Search Ads
Topics
Google Shopping
Share:
Google Shopping Vs. Google Search Ads
It may be confusing for retailers to choose the best type of ad to promote products and services. The confusion is between Google shopping and Google search ads. Both ads have equal priority. The companies can run both these ads to get traffic and sales for the business.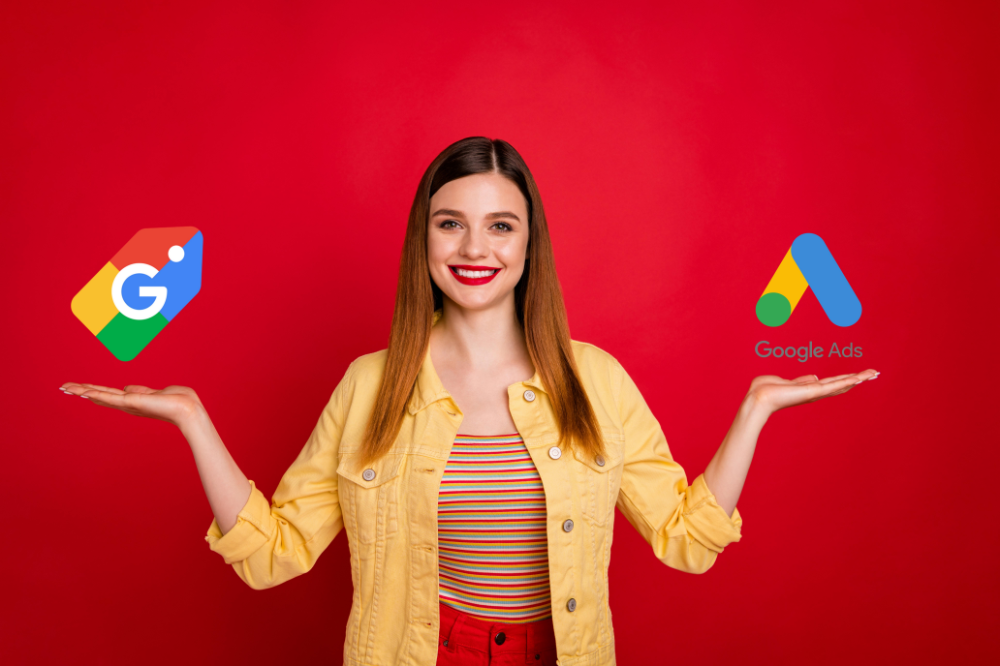 Improve the visibility of your brand using both Google shopping and Google search ads
Google can show 30 product listing ads on desktop systems and 15 on the mobile, and around seven search text ads on mobile and desktop. Besides this, it can show around four ads on the top of organic results and three at the bottom of the organic search results. More importantly, only one ad of a brand can appear at a time in the search ad results. You can show multiple results on Google shopping related to your product, but only one search about the ad.
The best thing is that the search ads would be shown in line with the product listing ads. If your products are shown multiple times in the product listing, and once in the search, then your brand would lead the search engine results page. Sometimes, the brand appears fewer times in the product listings, but once it appears on search ads, it can give a strong message to the visitors. It can gain maximum visibility over the ads that are shown many times on product listing ads but not even once in the search ads.
The search ads can show a lot of content to the users. These ads give a lot of opportunities for the advertisers to promote the product by giving direct messages that showcase their unique selling point. When you use search ads, you can show the types of products that are available in your store briefly to the customers. The customers can have a glance over them. You can see the location of the business in the ad. As well as this, the ad will have space to show the business hours and other information. It is something that you do not see in the product listing ads.
Here are a few reasons why it is advisable to promote both in Google shopping and Google search ads:
Gain good exposure and improve visibility
Give your competitors less opportunity to appear on the search engine results page
Boost the brand image and message
Make use of a promotional message to reach your potential audience
Make use of the ad extensions to add location details and call to action
Can I use feed-driven text ads with Google shopping?
Feed driven text ads are a specific type of search ads that allow you to showcase particular products of your brand. These ads would showcase critical information of the ad, such as the title, price, and so on.
This information will be gathered from the product feed.
These ads are displayed along with the shopping ads. The advertiser can show product listing ads and feed-driven text ads for the same product.
Why Google Shopping Ads?
If you are promoting any other product that is not physical, you cannot show those kinds of ads on Google shopping. Google shopping is exclusively for online retailers to promote their physical products and sell them to the world. It does not apply to services. If you are selling flight tickets or hotel rooms, you cannot promote them on Google shopping. In this case, you must use Google hotel ads.
If you are offering yoga lessons or language classes to the people, you cannot advertise the services on Google shopping. In Google shopping, you have the provision to showcase the text and the product image clearly to the visitors. Google will restrict the content that is nude, violent, and obscene. There are a few stringently applicable policies. Though you can sell books on Google shopping, ceratin cover pages with poor quality images or that do not meet the policies would not be shown.
Why Feed-driven text ads?
Earlier, we have discussed the policies and things that you cannot do as they go against the Google requirements. If you are advertising something on Google shopping, you will be able to search that product. There are a few cases where you can promote on Google shopping, but those should not be shown in the search. It is for the advertisers who are selling niche products and do not want to generate a lot of searches. It is also for the products that have complicated names that are tough for people to remember.
When you are promoting your products, you can also use generic terms to add to the product description of the ad. When people search with generic keywords your ad will appear on the results page.
Pros and cons of using both the search ads and Google shopping
Here are a few pros and cons that are listed for the feed-driven text ads and Google shopping:
Pros of Feed-driven text ads
Appear on the top of the search results page
Improve the visibility of the brand
Add a lot of text about the product
Your ad appears to be bigger compared to the competitors when you are using the ad extensions properly
Use as many ad extensions as you want
Get more click-through-rates from the potential customers
Cons of feed-driven text ads
Not perfect to be used for the products that have lengthy and complicated names
Complicated to implement over Google shopping
CPC is expensive when compared to Google shopping
Pros of Google shopping
Easy to execute for a large number of products
There is no requirement of using keywords, and you can showcase more products
These ads are engaging over the search ads as you can showcase the product image
These are cost-effective when compared to the search text ads
Cons of Google shopping
Perfect for online retail business
There are stringent policies when it comes to using images
You can use only limited content
Ads must be of the same size. It is tough to make your products look unique from your competitors
Final words
Google shopping and Feed-driven text ads have their pros and cons. You must learn the benefits and limitations when you are using the Shopping or text ad. However, if you are selling physical products, you can use both these ads to gain a sea of traffic and sales for your business in a short period. You can take complete advantage of these ads to make your business visible in the virtual world. These ads are the dominant digital marketing strategies that help you gain sales and potential customers quickly and by spending less.