How To Sell On Google Shopping?
Topics
Google Shopping
Share:
How To Sell On Google Shopping?
What is Google Shopping?
Google Shopping is an eCommerce platform that offers the opportunity to all kinds of sellers to access millions of customers globally. Instead of paying fixed commission to mediators, the sellers have to pay to Google in the form of PPC, also known as Pay Per Click. The sellers can also direct the customers to other platforms like Etsy, eBay, and Amazon. To bid on the Google Shopping platform, you need to go through several steps. The products with the higher bids are listed more often and will appear in relevant searches when buyers search for a product.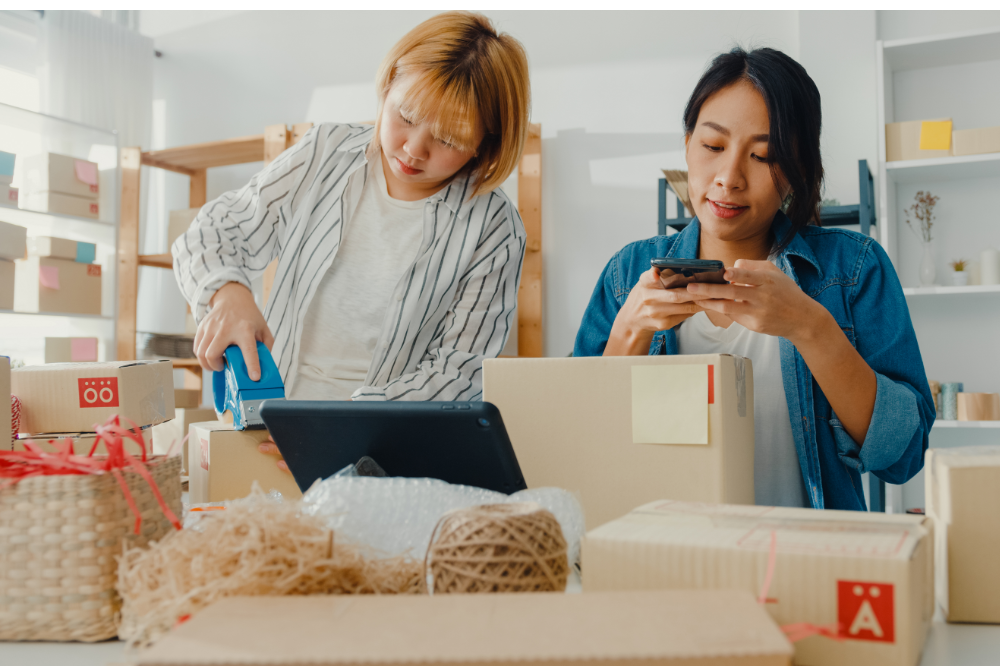 The entry process into Google Shopping is predominantly powered by two platforms, known as Google Merchant Center and Google Ads. So if you want to sell your product through Google shopping, it is a good idea to familiarize yourself with these two platforms. Before listing your product, or selling your product on Google Shopping, sellers need to create an account on both the above-mentioned platforms. In addition to this, you can also log into your account through personal or professional Gmail.
Follow these steps to start selling your product on Google Shopping:
1. Set up Google Merchant Center:
For most start-ups, getting to grips with mapping a feed and assigning a product category as per Google's taxonomy can be an uphill task. It is advised to use a trusted Google Shopping integration tool for feed mapping. After successfully submitting the shopping feed, Google will take a few days to approve it. Until Google approves the feed, sellers need to check the feed regularly so that there are no errors or warnings. You can manually monitor your feed through the Google Merchant Center. And if you are using Smart Feed , it will automatically provide you with alerts about the product listing.
2. Launch a shopping campaign:
The next step towards selling your product on Google shopping includes launching a shopping campaign. To launch a shopping campaign, follow these steps:
Login to Google Ads
Go to the "campaign tab."
Select the button that says "Select campaign settings."
Once you have chosen the campaign setting, you will be asked to complete the following steps:

Name your campaign
Select the merchant center
Choose the country in which you want to sell your product
Select your target location
Select your bid
Set your campaign budget
Add attributes (maximum of 7)
Promote your campaign
Choose the method of delivery
Schedule ads as per your convenience
Once you have chosen all these options, save the page and click on the Next button.
Ad groups let you inform people about free shipping, site sales, and other marketing campaigns. You need to arrange your ad group carefully. For the best result, arrange your ad group like you would group your product on your website. You can also break your ad groups based on age, gender, or category. Follow these steps to create an ad group:
Create a name for your ad group
Click on the menu "subdivide by"
Choose an attribute through which you want to divide your product. You can choose them according to the product type, product category, custom label , or brand
Click Save, and then click continue.
The next important step towards selling on Google Shopping includes targeting your ad group. Once your ad group is created, you need to inform Google about the products you want to list and each group that is created by your account.
You can target your ad group by following these steps:
Select ad group
Select the" auto targets" tab
Select the option "Add new product target".
A new box will appear after you click on the icon "add product target"
You can now add products to each ad group as per their characteristics, e.g. brand, product category, or product type
Finally, you need to create a target for each ad group
Building a product ad is one of the most hassle-free and innovative features for product listing ads. You don't need to worry about the headlines, ad copy, destinations, and URLs. Everything that Google will need is provided in your feed. A product ad creation is completely dependent on how you have created your ad group.
To create a new product ad, follow these steps:
Go to the Ad Tab
Select the Add drop-down menu
Select product-listing ad
Now it's time to promote your product on Google. You need to add a promotional message about your product in 75 characters. This is a free service offered by Google to market and promote your product. Here you can inform your customers about discounts, deals and new features added to your product. You can also write tags such as free shipping or include the company's tagline. Products that have well-written product promotion information have more chance of gaining trust with their customers. Therefore, it is important to write clear and concise ad promotions.
The content APIs that are used for shopping will enable shopping applications to directly communicate with the Merchant center platform. The Content API can be used as an input source to feed the product information to the Merchant center. The up-to-date information is available for the ads as and when you update the information on the site.
8. Select a bidding strategy
To create a successful bidding strategy, it is key to focus on the following:
Return on ad spends: You need to find the bids that help you improve the conversion value while letting you get high returns on the amount you spent on ads.
Increase click rate: You must use the right bidding strategy that helps you get the maximum number of clicks that is within the set budget.
Improve CPC: You must adjust the bids manually to increase the conversation rate.
Manual CPC: You can set the total number of cost per clicks for the ads you are going to showcase.
9. Select the budget and the priority
To set a budget for the campaign every day, first, you must decide how much you are ready to pay for the ad every month and divide the total amount by 30 to get everyday budget for the ad
If there are multiple campaigns that you have created, you can set a priority of which ad should appear first. If the priority set for all the campaigns are the same, then the campaign with the highest bid would be displayed first.
Save and continue
10. Set up showcase shopping ads
The showcase shopping ads will allow you to put the products of the same category at one place and showcase as a single advertisement.
To set up the showcase shopping ad:
Specify the final URL. You must enter the URL of the store with all the products on a page. If you are segregating the ads, you must add the URL in each ad
Give the display URL. This is the URL that is showcased to the consumers.
Upload the cover image meeting the resolution and file size.
Add a crisp headline and description. The headline of the ad must not exceed 24 characters and the description must not go beyond 120 characters.
Create a relevant name for the ad
Save and then launch the ad
Conclusion
Selling on online platforms like Google can be one of the best things for a seller and manufacturer. Google doesn't differentiate between big sellers and small sellers. Thus, even a small seller has the same opportunity to market and sell their products. Google Shopping is one of the best platforms to increase revenue for your business. But Google Shopping is not a magic wand that will give you huge profit without doing anything. Selling your product on Google Shopping requires all the steps mentioned above. You need to monitor your campaign at regular intervals and ensure relevant information and appealing promotional messages for your products. It's time to integrate your eCommerce with Google Shopping.