Step by step guide to create Snapchat product feed
Topics
Google Shopping
Share:
Step by step guide to create Snapchat product feed
Snapchat has been on the rise since its launch, and in today's date, it has 200+ million followers, with people ageing 12-34. Since its inception to large growth, the app has been on everyone's mobile. Realising this, the application has ventured into the online shopping business helping brands and retailers to sell products on their platforms ever since 2018. Thinking on how to sell on Snapchat or how to create a Snapchat product data feed? Scroll down to know more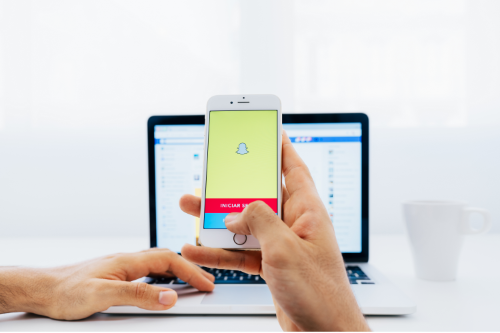 Get started by creating a Snapchat product data feed
The very first thing is to upload the products on Snap. So how do you do that? The process is simple. Follow these steps:
1. Deciding on the structure of Snapchat product data feed
2. Upload your products manually or automatically

1. Manually uploading requires complete product information in a spreadsheet according to the Snapchat marketing guidelines.
2. Automatically, by using a plugin or a service that pulls data from your website and generates the product feed and optimises

3. After creating the product feed, use the Snapchat Ads Manager Template to design Products Ads, Story Ads, Snap Ads and the collection Ads.
The Manual process is suitable only for those who have fewer inventories. If you are a retailer or brand, who wants to sell more products, then an automated process would be the best way to sell your products.
Restricted content on Snapchat Ads
Snapchat has expanded its geographical reach worldwide when you use Snapchat product data feed. But the content of Snapchat Ads can be restricted depending on the country you are targeting except Clothing and Apparels product ads.
Snapchat product data feed setup: Why is it important?
To display up to date product information.
Correct product information on feed earns clicks from prominent buyers.
Effective feed generation, optimisation and management
Automation process makes most of the task easier, for brands and retailers, but it still requires attention. Check your product titles, images, descriptions are correctly optimised. Understand that the way you optimise for Google Shopping product data feed optimisation if you do the same for Snapchat Ads, your product information will be well displayed on Snapchat Shoppable Ads.
After uploading the feed, you must link the Google Merchant Centre with Google Adwords account. The link button appears as create shopping campaign button. On the Adwords interface, you can see the plus campaign button. When you select this option, you will also need to select shopping.
How can Smartfeed help with Snapchat Product Data Feed Setup?
Many SaaS companies have created products for optimising the product feed, and one such product is Smartfeed, which helps online retailers to sell their products online by effective feed generation and optimisation.
Smartfeed helps you in 3 ways:
1. Pull data from any e-commerce data source
2. Optimise the product data feed in any format
3. Push the data feed to the desired online marketing channel.
To get more information on, or if you want to, set up the Snapchat Product Data Feed, contact Smartfeed. Our tool helps in creating quality data feed with ease to advertise your product on all the possible marketing channels.