Product Codes: GTIN, UPC, EAN, JAN, ASIN – Which One To Use?
Topics
Data Feed Management
Share:
Product Codes: GTIN, UPC, EAN, JAN, ASIN – Which One To Use?
Before starting with the article, let's discuss the basics of product codes. Businesses have to maintain inventory to ensure quick sales. But if we do not keep track of the inventory, how would we be able to analyze our business? So, retailers or online e-commerce usually do the same by making each and every product unique by the use of universal product codes. It's like adding a fingerprint to each and every product to make it unique. Some of the main product codes are UPC, EAN, GTIN, JAN or ASIN.
These product codes are standardized and cannot be used more than once just to make sure that the risk of repetition is eliminated.
If these product codes were not standardized, organization and management of inventory was a big task of businesses. For example, if there are 1000 pieces of one type of product, and there are 500 types of products. It would be a task to count manually and keep an eye on the transactions while not compromising with the accuracy of results.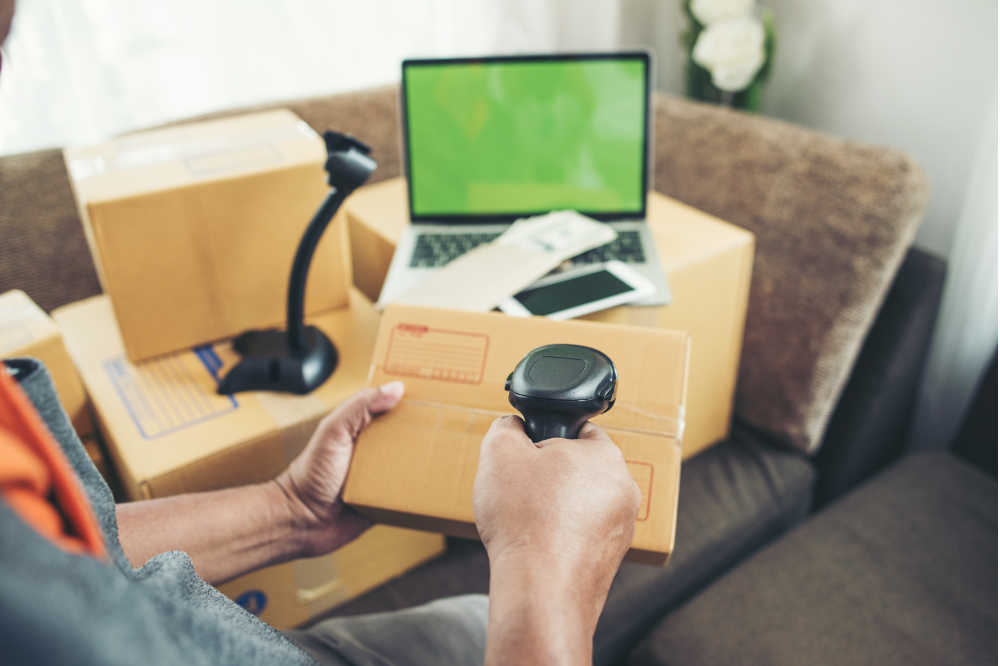 So, standardization by having a unique code for each product makes the management and tracking of products quick and easy. Moreover, manual counting of products can never be as accurate as digital tracking through codes as there are chances of mistakes and confusions.
For businessmen and retailers, time is very important, they cannot waste a minute of time, and the time effectiveness provided by the use of product codes is unmatched.
An internal system where each and every product is being tracked from its production to distribution to the consumer, market discipline would be created that cannot be able to be defied.
Global Trade Item Number (GTIN)
Global Trade Item Number is a 13 digit unique international standardized code. These 13 digit unique codes can be used to manage millions of products throughout the world.
These numbers can be available in different variations, and you will choose one according to the type of business you are into and the country you are in. Let's have a look at some different types of GTIN:
Nowadays, as the times are changing businesses have been transformed according to the need of the hour. People usually use various search engines to look for the product they want to buy. As consumers are becoming aware, they compare products from a variety of websites to finally come to a decision to buy. "The people who used GTIN codes for their products were having 40% more CTR and were able to generate 20% more revenue if compared to other products." according to Google research.
Universal Product Code (UPC):
As you can guess from the name itself, Universal Product Codes are the same worldwide for all the sellers for a specific item.
It is generally a 12-digit code. The Universal Product Codes are more prominent in the United States, Australia, Canada, the United Kingdom and some other countries.
If you want to get a Universal Product Code for your products, you will be required to first enrol with GS1 and get a company code for your company. The UPC of your products will be prefixed by your company code to make you differentiated from other selling companies or individuals.
You can apply UPC to all categories of product e-stores ranging from clothing stores to the food stores.
European Article Number (EAN):
European Article Number is a 13-digit unique code used in Europe. There is a simple connection between EAN and UPC that you can put a zero in front of UPC to convert it into EAN for your products.
The UPC and EAN are unique and differentiating codes having certain variables to distinguish products on the basis of:
Type of product
Price, Weight and Colour of the product
Manufacturing Details
Some other important parameters
Japan Article Number (JAN):
JAN is unique and differentiated product codes used in Japan same as EAN is used in Europe. It has the same level and standard as that of EAN. They are globally approved and are quite unique.
Amazon Standard Identification Number (ASIN)
Amazon has a diverse variety of products, and a lot of sellers are associated with it. There are over millions of products that are bought and sold every day worldwide. It was the need of the hour to have a different identification Code for the products of amazon. So, Amazon Standard Identification Number assists with the same.
All you have to do is either link your products with a pre-existing ASIN, or you can get a new ASIN for your products to be able to differentiate and manage inventory easily. For this, you have to take permission from Amazon.
The unique ASIN has 10-digits, and these codes are used for Amazon products and sellers. It is essential to get ASIN for your products not only to manage inventory but also to keep yourself in front of customers at a vast marketplace with loads of sellers.
FREQUENTLY ASKED QUESTIONS (FAQs)
Q1. What is UPC number that I have to apply to my product?
Ans. Universal Product Code is unique codes used to differentiate products and manage inventories. They are usually used in North American countries for business communication.
Q2. How can I easily find a unique product code for my products?
Ans. Finding a product code for your product is circumstantial, depending upon the country and products you offer. For example, UPC is provided by GS1, which is prominently used in Canada.
Q3. I have often heard the term "SKU''. Can you explain it?
Ans. Sure. SKU is Stock Keeping Unit is a unique number assigned to your products to differentiate them on the basis of size, colour, weight, packaging, materials used in manufacturing etc.