Free Product Listings On Shopping Tab
Topics
Google Shopping
Share:
Free Product Listings On Shopping Tab
Everyday people search on Google for their shopping needs. This is the time for the retailers to reach shoppers with Google's free product listings on the shopping tab.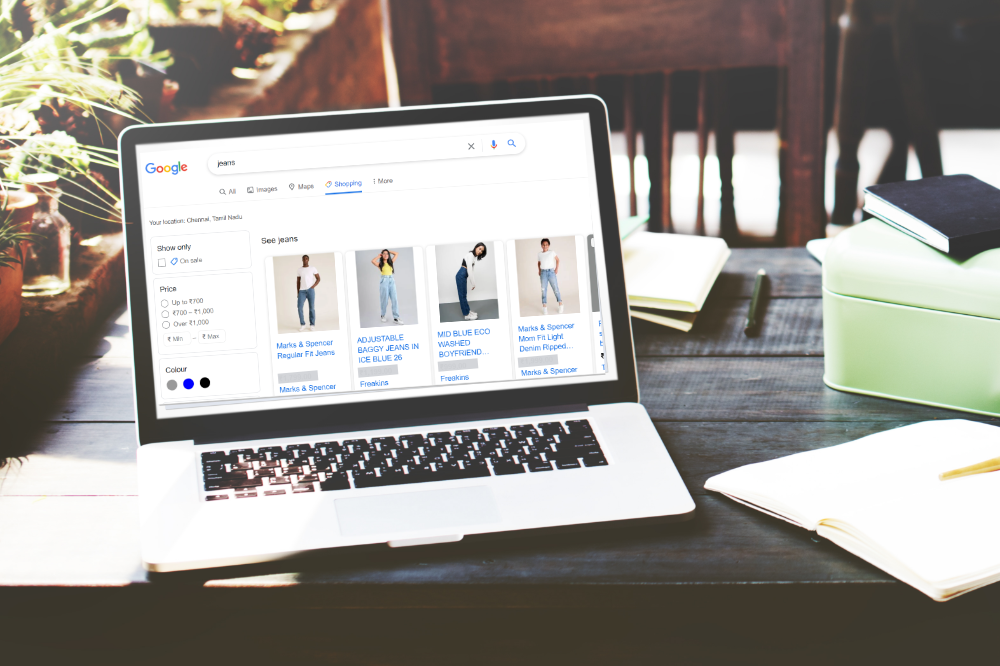 Google has been making new announcements all year to help retailers (especially SME's) to reach their customers, the shopping tab search results now shows free listings sections as well as the ads.
Things to Know
With the introduction of free listings, there has been a 50% increase in clicks and a 100% increase in impressions on average after combining ads and free listings on the Google Shopping Tab. Small and medium size business have been seen to take the most advantage of this.
Shopping Ads
These ads drive customers directly to your website or specific page when clicked on the particular ad. Paid ads comes with lots of tools and controls to optimise your ads, like bidding and budgeting through smart shopping campaigns.
How does this impact existing shopping campaigns?
It doesn't impact the existing campaigns. You can always check the performance of your shopping ads and free listing ads by viewing the free clicks reports in Merchant Center and Shopping ads reports in Google Ads. You can change the bids and return on ad spend (ROAS) for the campaigns as needed.
Note : Google Ads lets you track the performance of the paid shopping ads campaigns
Free Product listing Ads
Although these ads let you drive the customer directly to the website, they allow less controls compared to the paid shopping ads.
How do you increase the performance of product listing ads ?
You need to follow the Shopping Ads policy and the best practices to optimise the free product listings.
No separate data feed needs to be created. Creating different data feeds for free listing and paid ads will lose the eligibility for shopping ads.
If you are finding it hard to optimise the product data feed and are stuck then Smartfeed can help you to create the perfect data feed. Smartfeed helps you to optimise the product data according to the marketing channel guidelines and gives suggestions on how to improve your product data feed.
Note : You can monitor your free listings performance separately in Google Merchant Center
Eligibility
To be eligible for free product listings on Google Shopping you can participate in Surfaces across Google. If you have already submitted the product data feed then you do not need to do it again, you just automatically enter the participation. The chances of showing your free listing on different surfaces depends on the how well you have optimised your product data with correct and up to date information.
Within the EEA, surfaces across Google runs through your CSS. If you have multiple CSS then you need to choose one CSS for surfaces across Google. If you don't choose then Google, by default, chooses the CSS which has the most uploaded inventory for surfaces across Google. You can change this rule any time you want.
Difference between surfaces across Google and free listings on the Shopping Tab?
Surfaces across Google is an infrastructure that helps retailers to submit their product data feed information to Google Merchant Center for free product listings.
Check your eligibility in the Diagnostics page of Google Merchant Center. You have access to your eligibility status for free listings by item, feed, and account.
Note : Follow these instructions to opt out of Surfaces across Google
Reporting
With Surfaces across Google, two new tabs have been added to the "Performance Dashboard" in the Merchant Center i.e.; free clicks report for local and online products.
People can also check for clicks based on Brands, Category or a particular product.
​