Google Shopping Giveaway: Free Product Listings
Topics
Google Shopping
Share:
Google Shopping Giveaway: Free Product Listings
It seems like online retailers are in for a treat as Google Shopping on April 21, 2020, announced free product listing (the US alone) on Google Shopping results to help retailers for the long term. After not so short gap of 8 years, Google has made the product listings free in competition with Amazon.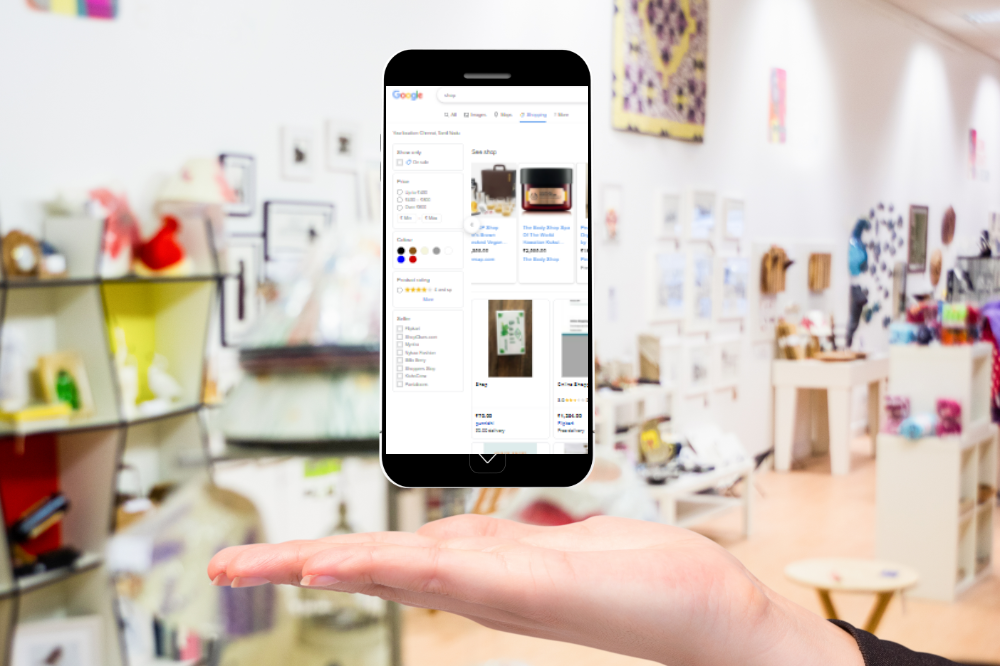 Why Google Has Made Product Listing Free?
Google implemented the move with the current situation prevailing, Coronavirus, in the world to help the SMBs and motivate brick and mortar stores to turn online amid this outbreak. In the recent blog post , Google's president of Commerce, Bill Ready, said, "The outbreak has made us advancing our plans to make it free for merchants to sell on Google". We expect the change to last for a long period as it also fits the vision in the company future digital commerce run.
Who Gets Benefitted?
For Retailers – A free exposure to Google's shopping platform where 63000 people search for their shopping needs per second.
For Shoppers – Access to a wide variety of products from different stores under one Google Shopping tab.
For Advertisers – Increasing clients ROI with Ads as well as free listings.
How does this work?
So the next question is, how will the free product listing work? What impact will this move have on paid and organic results? Let's take a look into this
Paid ads and free listings distribution
Paid ads continue to show the same way on top and the bottom of the Google shopping tab, a similar version to the main search results page. As Amazon changed its layout by showing sponsored products ads throughout its search results page, we can expect Google to experiment with different layouts shortly.
However, Google confirmed that the layout of the main search page and the Product Listing Ads is not changing and keeping it the same to avoid confusions.
The existing Google Shopping tab is also expected to change, mainly the search results page. However, the home page shows curated products according to specific categories is not expected to be changed anytime soon in terms of layout as well as showing the paid listings.
Using product feed
As the existing ads, the free listing will also be powered with the product data feeds and then uploading it to the GMC. Recently, Google started showing the organic products listing under a new section called "Popular Products".
For free product listings on Google, you require Google Merchant Center account and an optimised product feed. You must opt-in for "Surfaces across Gooogle" to show your products under organic listings.
How smartfeed can help?
With this new announcement from Google, retailers are turning online to sell their products but have no idea on how to optimise their product data feed and using Google Shopping for their business.
Smartfeed , an AI-empowered tool, helps their clients by
1. pulling their product data from any e-commerce platform,
2. optimising their data feed and
3. finally pushing them to the different marketing channels
Helping retailers maximise their ROI in all possible ways.
PayPal Integration
Google on April 21, 2020, also announced a partnership with the online payment giant, PayPal. The partnership allows merchants to connect PayPal with GMC, which in turn helps Google to pull the seller information for faster verification of merchants.
Google also partnered with major e-commerce platforms, like BigCommerce, WooCommerce, Shopify to name a few, to help merchants in managing their product inventory
The change will be expected all over the US by the end of April and slowly expanding to the rest of the world.
Read our latest blog : Free Product Listings on Google Shopping Tab
​